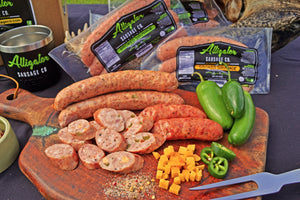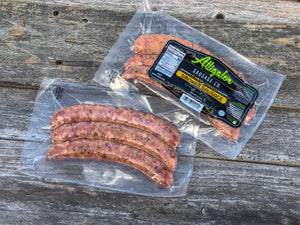 Yummy, Oh So Good!
Great product which we absolutely Love! However, our order came to a total of $40+ dollars with shipping of $40+ dollars. WOW, suddenly this get expensive. Lesson, order a whole lot when ordering.......
Delicious & Perfect Gift!
We are IN LOVE with Alligator Sausage Co! When Father's Day rolled around, it also made the ideal gift. Not only did my father in law LOVE the sausage, but it was shipped straight there and made my life easier. Will most definitely be purchasing more for our house AND sending as gifts more often.
Yummy
Absolutely the best ever. Will continue to purchase for sure
Great
It tastes great, I will continue ordering.